An Efficient Technique for the Alkylation of 4-hydroxycoumarin Using Alcohol in the Presence of Iridium Metal Catalyst
Keywords:
synthesis, asymmetrical analogues of dicoumarol, borrowing hydrogen methodology
Abstract
The survey deals with a description of synthesis of asymmetrical analogues of dicoumarol using iridium metal complex ([Cp*IrCl2]2). The title compounds (1a-g) were synthesized from one step reaction involving 4-hydroxycoumarin and its derivatives (2a) and different aromatic alcohols. The products which were obtained are in good yields and their purity confirmed by their melting point, mass spectrometry, IR, 13C and 1H NMR spectroscopy.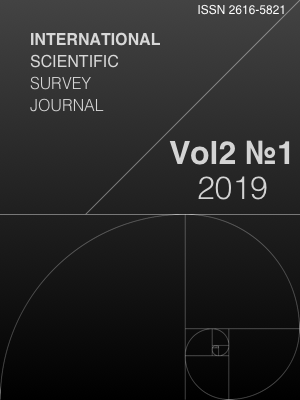 Downloads
How to Cite
Obi, J. C. (2019). An Efficient Technique for the Alkylation of 4-hydroxycoumarin Using Alcohol in the Presence of Iridium Metal Catalyst. International Scientific Survey Journal, 2(1). Retrieved from https://syniutajournals.com/index.php/ISSJ/article/view/57