The Role of Technologies and Growth Institutions at the End of the Nineteenth Century
Keywords:
technology, science, development, inventions, economics
Abstract
Abstract. The world community cannot imagine its existence without technologies. Nowadays the technique and various devices have filled our lives. In this scientific work, we will explore the jump of the XIX century, which enriched technologically the peoples of many countries, which became leading subsequently and were able to dictate their conditions to other countries in the political arena. The development of the technologies and institutions of growth, which took place after the first industrial revolution, became important for the whole humanity.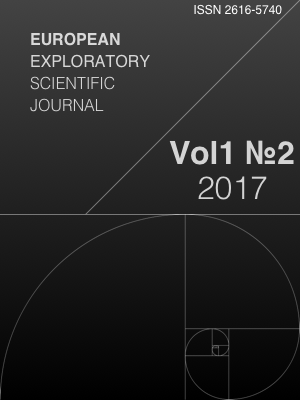 Downloads
How to Cite
Syniuta, O. (2017). The Role of Technologies and Growth Institutions at the End of the Nineteenth Century. European Exploratory Scientific Journal, 1(2). Retrieved from https://syniutajournals.com/index.php/EESJ/article/view/13